Basically, a doula is a person who provides physical, emotional, mental and informational support to people during their pregnancies, births, and after their babies are born. What does a doula do, though? Well, doulas do all sorts of things, from rubbing backs to recommending lactation consultants to helping you figure out if that's really your mucus plug or not (Hint: ask your doctor or midwife to be sure!).  I bring you water. I tell you you're doing great. I breathe with you, moan with you, suggest you try a new position. I'm there to help you and your partner make decisions about your birth, whether your birth is an unmedicated one at home or a scheduled Cesarean in the hospital.  I believe that low intervention/physiologic births can be amazing — I have the training and skills to help you achieve one (if that's your goal), but I support you no matter what your preferences are or what twists or turns your birthing journey might take.
What I don't do is medical tasks, like listening to a baby's heartbeat, checking dilation, or diagnosing breastfeeding problems. There are awesome doctors, nurses, midwives, and lactation professionals who are there to provide clinical care to you and your baby in a hospital, home, clinic, office, or birth center. Doulas are there to cater to your heart, mind, and soul! (And yeah, sometimes your back, forehead and shoulders, too…comfort is a big part of my job!)
Doulas are full of information and resources for you. I think of a doula as sort of the Google of pregnancy and birth, if Google could also reassure you every time you get a new strange pregnancy symptom and then help your baby latch on to your nipple. While I am happy to provide evidence-based resources to you, your decisions are your own—I don't provide medical advice or direction of any kind.
Doulas don't judge you for eating (or not eating) your placenta, for getting (or not getting) an epidural, or anything else you may choose. I'm cool with whatever you want for your birth and postpartum, because you are the person I am there to support.
Read more about my approach to doula work here.
What is a Doula?
The word "doula" comes from the ancient Greek meaning "a woman who serves" and is now used to refer to a trained and experienced professional who provides continuous physical, emotional and informational support to the laboring person and family before, during and just after birth; or who provides emotional and practical support during the postpartum period.
Studies have shown that when doulas attend birth, labors are shorter with fewer complications, babies are healthier and they breastfeed more easily.
Benefits of Having a Doula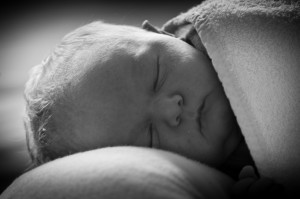 28% decrease in likelihood of a Cesarean birth
12% increase in the likelihood of a spontaneous vaginal birth
14% decrease in the risk of newborns being admitted to a special care nursery
34% decrease in the risk of being dissatisfied with the birth experience
(Source: Hodnett, E. D., S. Gates, et al. (2012). "Continuous support for women during childbirth." Cochrane database of systematic reviews: CD003766.)
Read more about the evidence for doulas at Evidence-Based Birth.
Why Hire a Doula?
Having a doula provides both laboring person and partner a knowledgeable and experienced person who is there solely to support them, and stays through the entire birth. Different than a friend, a doula can be more objective and is specially trained in pain-reduction techniques and support measures for birth.
Studies have shown that the continuous presence of a caring, experienced non-medical person can reduce the length of labor, the use of pain medication, the need for intravenous oxytocin to stimulate stronger contractions, the likelihood of having an episiotomy (snipping or cutting the vaginal opening) and the percentage of instrumental vaginal deliveries(source: The Thinking Woman's Guide to a Better Birth).
People who have a doula experience less pain and anxiety in labor, express greater satisfaction with the labor and feel that they coped better. They can have more positive feelings, better self-esteem, a better relationship with the partner, and less postpartum depression (source: The Thinking Woman's Guide to a Better Birth).
Fathers and partners: A good doula enhances rather than detracts from the father's participation. Fathers and close relatives are the best people to provide love and comfort to a laboring person, and partners are more likely to offer physical and emotional comfort measures and support with a little guidance from a doula. A doula often provides support and resources to the partner during labor so they are best able to provide care and support to the mother.
Interested in hiring me? Click here to learn more about my doula services!