I'm Carrie Murphy, CD(DONA). I provide birth doula services.
History and Training
I've always been interested in and passionate about pregnancy, birth, babies, and reproductive health. After I finished graduate school in 2011, I decided to become a doula. I wanted to support pregnant people and their families in feeling calm and confident about their birthing and parenting choices and experiences. I believe that every birthing person has an inner source of courage, strength, and intuition— it's an absolute honor to witness and hold space for them during this life-changing transition.
Read more about my approach to doula work here.
I completed my DONA-approved doula training in June 2012 and attended my first two births that year. I became certified as a birth doula through DONA International in January 2014. I re-certified in January 2017. Since 2012, I've attended over 60 births in New Mexico, Virginia, and Washington DC.
In 2018, I gave birth for the first time myself! I am enjoying being a mother to my baby son.
I support births in all settings (hospital, birth center, home) and have experience with vaginal birth after cesarean, planned cesarean birth, medically-complicated and high-risk pregnancies, and more. Supporting diverse families, like single parents and LGBTQI people, is important to me. Since I had my son, I am taking a much more limited client load for births, to ensure I have the time/energy to fully devote to each client.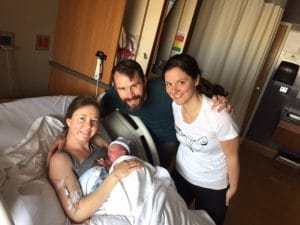 I am both a birth and a postpartum doula, so I provide support during pregnancy and labor, as well as in the first few weeks after the baby is born. You can hire me as both, or either one. 
I'm originally from Baltimore, MD, but I love everything about living in New Mexico, especially being a doula here. In addition to my doula work, I love hiking the Sandias, eating green chile chicken enchiladas, watching the Great British Baking Show, cuddling my dachshunds, and soaking in hot springs all over NM.
Other Training and Continuing Education
Spinning Babies workshop with Gail Tully, November 2012
"When Survivors Give Birth" and comfort measures workshop with DONA founder Penny Simkin, April 2013
"New ACOG Prevention of the Primary Cesarean Delivery Guidelines: Do They Raise More Questions Than Answers?" with Penny Simkin, May 2014
"What Men Need in Labor: Isn't It Time We Cared?" with Amy Gilliland, July 2014
CAPPA Certified Lactation Educator workshop in August 2014
"Who's In Charge Here? Rights and Protections During Childbirth" with Farah Diaz-Tello and the International Cesarean Awareness Network, October 2014
"Maternity Care Practices and their Impact on the Microbiome" with Penny Simkin, February 2015
Rebozo workshop with Gena Kirby, March 2015
TENS workshop with Penny Bussell Stansfield, April 2015 (I am certified to use TENS machines with my clients!)
Birthing From Within workshop with Carrie Kenner and Pam England, March 2016
TRANSITIONS: Becoming A Trans-Affirming Birth Worker Online Training by BROTHA DOULA, September 2017
I am also certified as a placenta specialist through the Assocation of Placenta Preparation Arts. I was the first APPA-certified placenta specialist in the state of New Mexico.
I am a co-founder and volunteer coordinator of the UNM Volunteer Birth Companion program, a member of the steering committee for the New Mexico Doula Association and am a current HealthConnectOne Birth Equity Leadership Academy Leader. I am a former member-at-large on the board of the New Mexico Breastfeeding Task Force.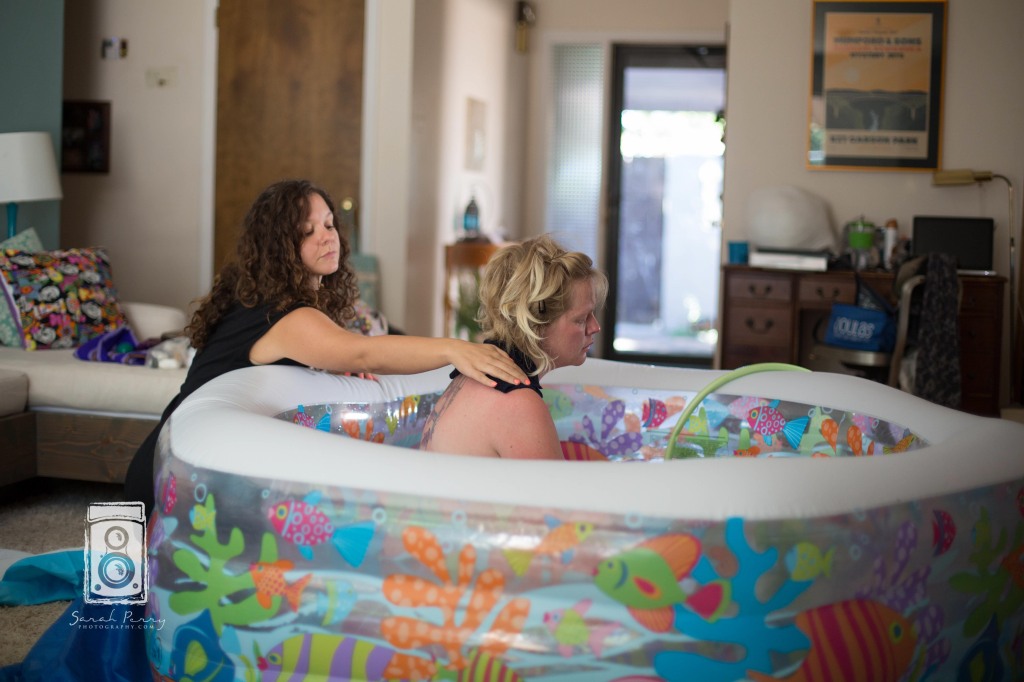 Photo by Sarah Perry Photography, header photo by Coffey Shoppe Photography and Birth Services