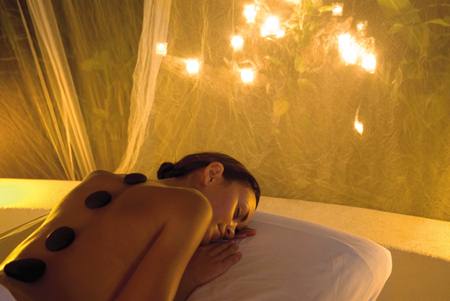 Being pregnant is many things: exhilarating, wondrous, exciting, inspiring. It can also be uncomfortable, sweaty, and achy, especially as you creep up towards 40 weeks. After all, you're growing another human inside your body….and no one said that's always a pleasant experience for your bones, muscles and tendons, no matter how much you might be looking forward to becoming a parent! A good way to relax, release tension and help your body  let go is to get a prenatal massage, sometimes called a pregnancy massage.
Albuquerque has a plethora of amazing massage options for pregnant people. Here are a few of my favorites:
I have heard amazing things about Karla Linden's pregnancy massages. She's a member of the American Pregnancy Massage Association and she's also trained in Mayan Abdominal Massage.
The massage therapists at New Direction Chiropractic are truly great. The calming, low-key atmosphere in Nob Hill is sure to relax you just as much as the massage will! While you're there, see chiropractor Kelly Coogan for an adjustment, too! She accepts walk-ins and has special rates for students, teachers, and those without insurance.
Tree of Life Massage specializes in pregnancy massage, so it's no wonder they're one of the most popular spots in town. A 60-minute pregnancy session at this spot includes additional time for some childbirth education, as well! Also included is infant and pediatric massage—and yes, they do offer private classes if you'd like to learn infant massage yourself!
The Albuquerque Budget Examiner recently revealed that the New Mexico School of Natural Therapeutics gives FREE (Yes, free!!) massages to women in their second and third trimesters. Massages are done by students at the school, but they say, Therapeutic massage is performed by a student therapist under the supervision of a licensed massage therapist and pregnancy massage instructor." Call (505) 268-6870 to reserve a spot.
Photo via dMap Travel Guide on Flickr