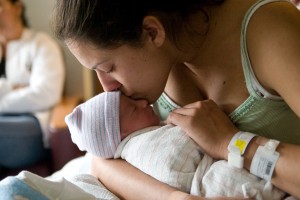 I'm so excited to begin offering placenta encapsulation to new parents in the greater Albuquerque area! To celebrate, I am offering a deal for those with January due dates! If you are due in January and book my placenta encapsulation services before 1/31/15, you will receive encapsulation for only $100. This is $75 off my encapsulation fee and $100 below the fee of $200, a common fee in the Albuquerque area.
Click here to contact me
I'm pursing certification as a placenta specialist through the Association for Placenta Preparation Arts, an organization with rigorous training and standards. I am also learning directly from Kelly Siebe of Desert Birth and Wellness, my friend and an experienced encapsulator. All placentas encapsulated in January will be done directly under Kelly's supervision and tutelage.
Learn more about my placenta encapsulation services! If you're interested, email me directly at carriemurphydoula@gmail.com, fill out an inquiry form below, or fill out my contract to reserve your space on my calendar. I'm excited to help you have an easier postpartum!
This offer expires 1/31/2015.