Placenta Encapsulation in Albuquerque, New Mexico
Interested in encapsulating your placenta in Albuquerque? Placenta encapsulation could possibly help you better your mood, increase your energy, increase your milk supply and help prevent postpartum mood disorders after you have your baby.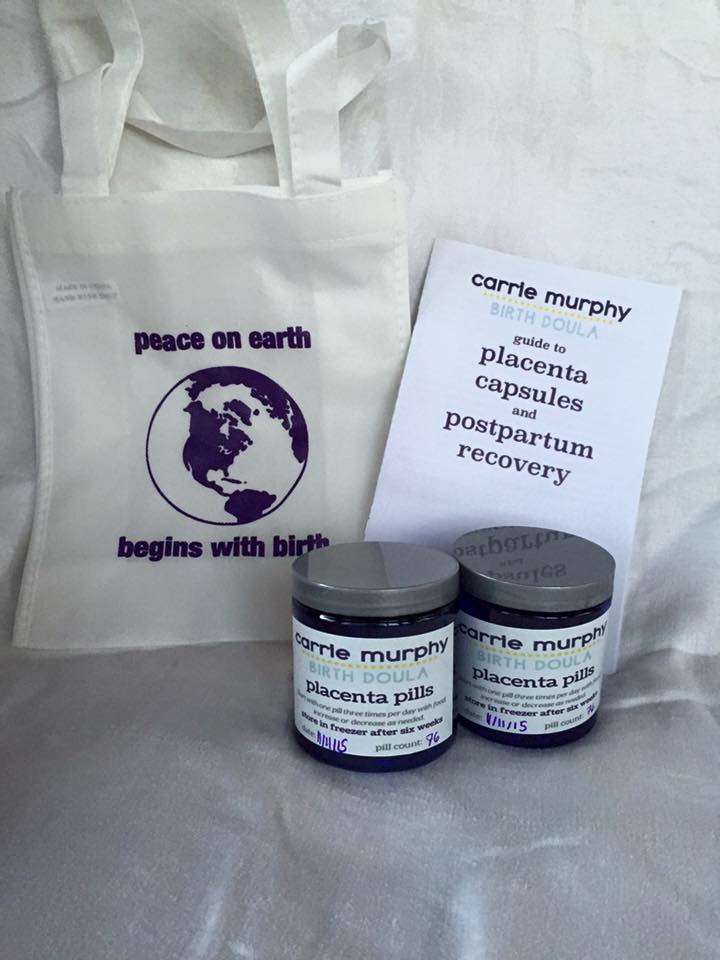 I'm Carrie Murphy, a certified doula and placenta encapsulator serving the greater Albuquerque area. As of July 2017,  I was the first Association of Placenta Arts certified placenta specialist in the state of New Mexico. Learn more about my experience and training!

How does the booking process work?
The whole process is completely online to make it super easy for you! Fill out the inquiry form and you'll get a copy of my online contract to look over. If you want to move forward, you choose your services, fill out the contract and pay the $50 deposit to save your space on my calendar. The contract includes information about what type of encapsulation you want, your pregnancy, and more. Payment is due by the 38th week of pregnancy and is payable by credit card, PayPal, cash, or check. If you book services after 38 weeks, full payment is due at the time of booking. I can definitely encapsulate your placenta after you've given birth, but you'll still fill out the online contract so I have a record of your preferences.
Albuquerque Birth and Parenting Resources
Disclaimer:  The information on this page has not been evaluated by the Food and Drug Administration.  The services I offer are not clinical, pharmaceutical, or intended to diagnose or treat any condition.  Families who choose to utilize the services on this page take full responsibility for using the remedies at their own risk.